Are you looking for Wipers for your vehicle?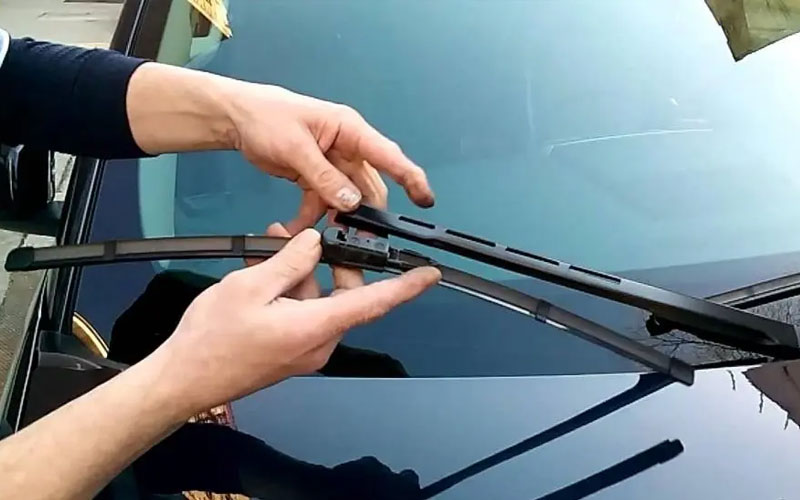 Windscreen wipers are an essential part of your car, which ensure that you enjoy a clear vision during snowfall or rain. Additionally, they also make sure you have a glare-free driving experience. However, like every other car component, wiper blades also come with definitive service life and are susceptible to performance failure due to wear and tear.
D & R Tyres is a reliable automobile garage offering wiper blade replacement Stanley at comparative rates. Our experts use advanced tools to replace and fit wipers accurately within minimum turn-around time. In addition, we use OE-grade parts to replace wipers and ensure reliable performance and durability.
When do you need wiper replacement Stanley services?
Some of the most common symptoms indicating the need for wiper blade replacement are:
Leaving smears and streaks: Uneven wear and tear of the rubber of the wiper blades can leave smear and smudge marks, hindering optimal vision. Please note that this can also happen due to low washer fluid or unwashed wipers.
Juddering blades: If the wipers of your vehicle take considerable damage from heavy rains, snowfall, other particles or extreme temperatures, they start to vibrate across the windscreen, causing odd
noises and banding. In such a situation, you will have to replace the blades.
Squeaking or a screeching noise: This can happen due to a faulty fit or incorrect speed settings. Our experts will inspect the wipers and fix the issue or replace the wiper blades if necessary.
Driving with faulty wiper blades leads to a blurry or unclear vision of the road, thereby decreasing driving safety. To avoid such accidents, our experts suggest a wiper replacement Stanley every year.
Factors to consider before opting for wiper blade replacement
Some essential factors to consider before purchasing new car wiper blades Stanley are:
They must adhere to the settings provided by the manufacturers accurately to deliver optimal performance.
The wiper blades should be resistant to extreme temperatures.
It is advisable to choose wipers made of anti-corrosive compounds.
Our experts at D &R Tyres make sure to check the manufacturer recommendations before fitting new wipers on your vehicle for superior post-service performance.
Therefore, delay no more and visit us at The Workshops Kip Hill, Stanley DH9 0LL, during business hours for wiper blade replacement Stanley or new wipers.
For more information, please give us a call on 01207 231123 to talk to our experts at your convenience.