Search Tyres by Vehicle Registration
Are you looking for Summer Tyres for your vehicle?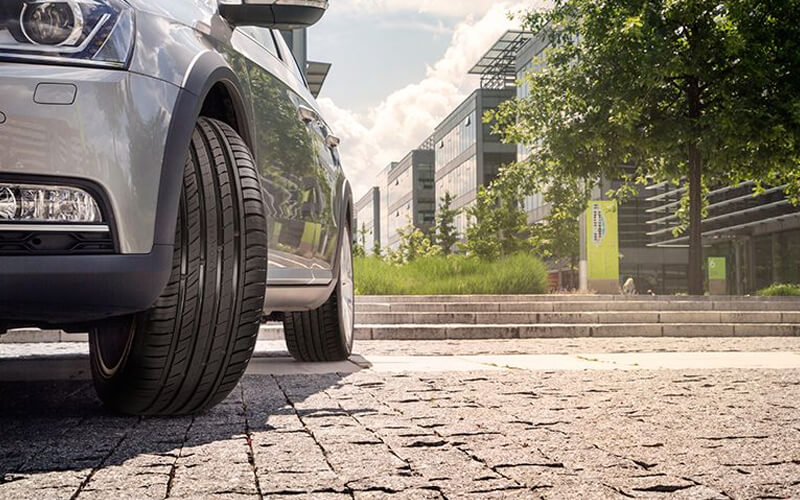 During the hotter months of the year you have to make sure to have adequate tyres fitted. This ensures the optimal handling of the challenges of hot summer tarmacs. Hence tyre manufacturers have designed specialist summer tyres with innovative tread compound and design for season-specific utility purposes that offer unmatched performance and enhance tyre durability.
At D & R Tyres, we have an exclusive collection of technologically superior summer tyres which will ensure that your car performs optimally throughout the season. If you want to replace your old tyres, then visit us for unmatched products and efficient tyre replacement service at an affordable cost.
Summer tyres in detail
In comparison to both winter and all-season, summer tyres are entirely different in terms of both the construction and the rubber compound used to make these tyres. Explained below are some of the important features of summer car tyres which you must check before to make an informed decision.
Rubber Compound
Summer tyres, unlike the winter and all-season tyres, are constructed with hard rubber compounds and have less amount of natural rubber content. This compound enables the tyre to be extremely durable on the hot summer roads and also improves the traction for better control.
Tread design
Summer tyres have a shallow tread depth and are exclusively customised to increase the road contact area for better stability and grip. Unlike winter tyres, the summer variant also has customised tread bars that help to evacuate water from its surface efficiently and improves the aquaplaning performance.
Summer tyres at our garage
Listed below are some of the highly-rated summer tyres at our garage which you should take a look at before you buy summer tyres Stanley.
EcoContact 6- EcoContact 6 is one of the highly recommended summer tyres from Continental AG, which is customised with high tech silica compound that improves the rolling resistance and offers improved fuel efficiency. It is also built with advanced Green Chill 2.0 compound that helps to reduce the treadwear effectively. Further, with the asymmetrical tread design of this unit, you will be able to enjoy unmatched control on both wet and dry roads.
Energy Saver- This summer variant from Michelin is constructed with new generation silica compound that offers maximum traction and control on wet roads. Also, this unit offers improved rolling resistance and hence reduces the fuel consumption of your vehicle. Further, the improved tread design of this unit elongates the tread life by effectively managing treadwear due to constant friction on hot tarmac.
These were only a few examples. On our website you will find many other brands and models for every car type and budget.
Hence, look no further for tyres near me and either buy online or visit D & R Tyres, the authorised garage today for availing superior quality summer tyres Stanley at best prices.