Search Tyres by Vehicle Registration
Are you looking for Runflat Tyres for your vehicle?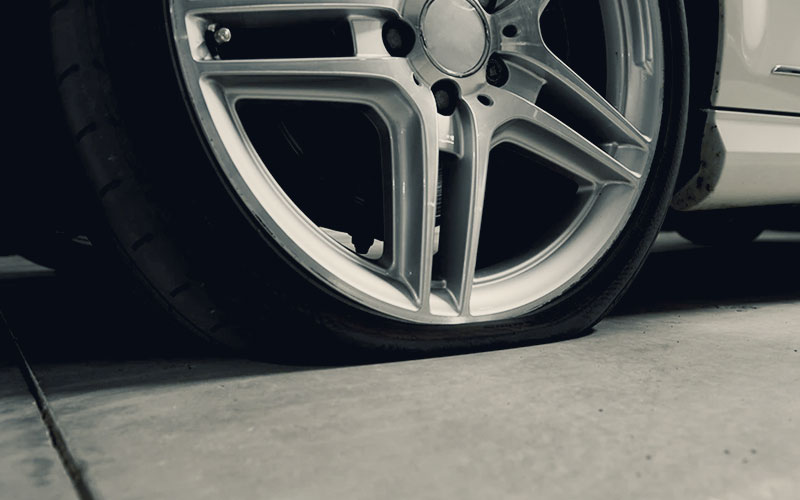 Run-flat tyres are specifically manufactured with advanced technologies to run for a limited distance at a particular speed, even when the tyre is punctured. Hence, you can drive your vehicle and safely reach your nearest garage without worrying about who you can call for help in the middle of the road!
Please note that run flat tyres cannot be repaired because of the reinforced sidewalls, which makes it difficult to find a puncture. Hence, replacement is the only available option once these variants are damaged.
D & R Tyres is a trusted and renowned garage known for its expansive collection of run flat tyres Stanley from a range of globally recognised brands. All our tyres come with proper EU labels to make sure that our customers make an informed purchase.
Our collection of run-flat car tyres Stanley comprises the following premium, mid-range and budget brands:
Michelin
Pirelli
Dunlop
Continental
Goodyear
Nexen
Churchill, and many more!
We're also available online!
You can now buy run flat tyres Stanley using our simple online tyre booking system. Just enter your vehicle's registration number or tyre size and then choose a tyre per your preference and budget and book a slot to get your tyres fitted!
Please Note: You must have a Tyre Pressure Monitoring System (TPMS) in your car if you want to install run-flat tyres. The TPMS indicates a possible puncture so that you can slow down and swap your punctured tyres with new ones safely.
Why should you purchase run-flat variants?
The major advantages of equipping your vehicle with these models are:
These tyres help you maintain control over the vehicle in the event of a puncture.
They ensure that after a puncture, you do not remain stranded in the middle of anywhere.
Installing run-flat tyres rules out the need of carrying a spare tyre in your vehicle.
These tyres come with a solid centre rib that maximises your car's handling and cornering abilities
Popular run-flat tyre technologies
Self-supporting: In these models, the reinforced sidewall structure supports the vehicle's weight after a puncture and prevents you from getting stranded in unwanted places.
Support ring system: The support ring system uses a ring of hard rubber or other specific materials to support the tyres in case of a puncture.
Visit us
So, end your "tyres near me" searches with D &R Tyres and choose run flat tyres Stanley that best suit your car.
Call us on 01207 231123 for quotes and queries.
Come to see us at The Workshops Kip Hill, Stanley DH9 0LL.