Search Tyres by Vehicle Registration
Are you looking for Car Tyres for your vehicle?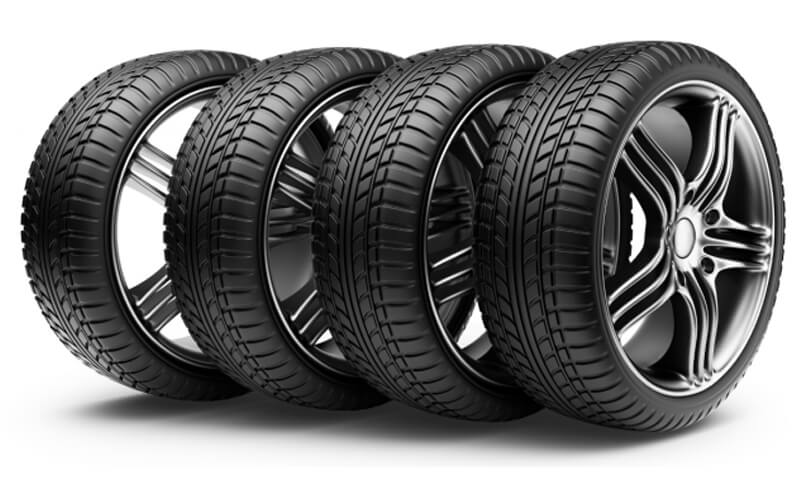 With constant technological research and improvement, tyres are now built to suit varied utility purposes and are customised accordingly. It becomes an imperative, therefore that you select the right set of tyres in relation to both season and road-specific requirements.
Furthermore, the Government of the UK has a determined set of rules in regards to car tyres. It is therefore essential that you avail a routine car tyre check so as to ensure that the roadworthiness of your car is not affected. If you are looking to replace your car tyres, then you can always visit D & R Tyres. We will effectively check whether the tread depth of your car's tyres is within the permissible limit and if not, can replace them with a superior selection of tyres for every budget.
Types of car tyres
Car tyres are developed with distinct compounds and tread design in regards to the roads for which they are customised. However, car tyres can be broadly divided into three major categories:
Summer tyres
Summer tyres are customised with hard rubber compounds and have less natural rubber content. These tyres offer enhanced durability and efficiently manage the tread wear, which can be caused due to the increased friction on the summer tarmacs.
Winter tyres
Winter tyres are specialist tyres composed of soft rubber compounds that keep it pliable in harsh winter conditions. The tread depth of winter tyres is considerably increased when compared to the summer or all-season tyres so that it can efficiently evacuate water and ice from its surface and offer a biting grip on the frozen tracks.
4X4 tyres
4X4 tyres are uniquely designed tyres for the SUVs and are customised for rough off-road drives. These tyres have a robust construction with aggressive tread design and deeper grooves that offers improved traction on muddy and other unfavourable terrains.
Performance/Ultra High performance (UHP) tyres
these tyres are designed mainly for luxury- and sports cars to ensure high driving-dynamics, grip, steering-precision plus stability when cornering, and therefore maximum-safety.
Run-flat tyres
Are designed in such a way that the tyre bead remains fixed to the rim even in case of pressure loss. This means there is no risk of the tyre coming off and damaging the wheel. The tyre can maintain its own shape for a while after it has been punctured.
Car tyres at D & R Tyres
Listed below are some of the highly recommended car tyres available at our garage.
Cross Contact RS- This is a superiorly built 4X4 tyre from the Continental AG. The innovative tread design and harmonised sipe construction effectively reduces noise emission and offers a comfortable driving experience. This tyre is efficiently offers stability and shorter braking distance. Further, the newly developed sipe technology is optimised to offer efficient traction on both wet and dry tarmacs.
Pilot Exalto PE2- Pilot Exalto PE2 is an ultra-high-performance sport tyre from Michellin. The tread pattern of this tyre is efficiently customised to offer improved road contact of the tyre and provides better stability. The exclusive dual tread design and dual tread compound enhance both dry and wet handling precision. Additionally, you will be able to enjoy a comfortable driving experience with the acoustically tuned tread design that reduces the noise emission effectively.
Hence search no further for tyres near me to buy car tyres and visit D & R Tyres to avail superior quality car tyres at a competitive price range.