Are you looking for ADAS Calibrations for your vehicle?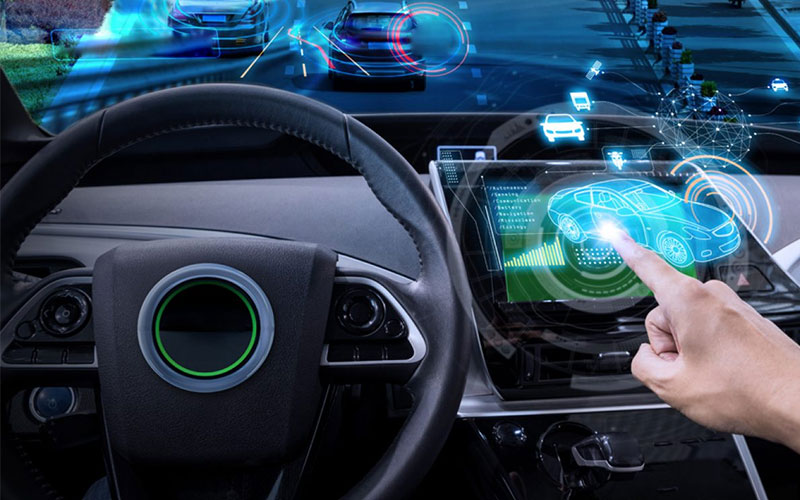 Considering the increasing congestion on UK roads, it has been essential to introduce advanced safety features to vehicles. Among the various automatic features, ADAS comprises one of the smartest technologies in modern vehicles. Advanced driver assistance systems or ADAS, gather information about the vehicle's surroundings using sensors.
The sensors collect data and alert the drivers regarding safety warnings such as automatic emergency braking, forward collision, etc. However, these sensors need calibration, i.e., physical alignment, testing, etc., to accurately inform your vehicle's ADAS during safety concerns.
For car owners looking for ADAS calibration Stanley can reach D & R Tyres for a professional solution.
Why Choose Us For ADAS Calibration Stanley?
We offer precise service, deploying cutting-edge tools and innovative techniques for efficient results. All our technicians are aligned to the latest market trends with in-depth knowledge in handling ADAS of different vehicle make and model.
We use both static and dynamic calibration techniques depending on the condition of your car's ADAS sensors. Here's how we offer ADAS calibration services Stanley:
Static Calibration
As the name suggests, a static calibration is conducted when the car is in a resting position. We use state-of-the-art tools to align sensor angles accurately. In this method, we use manual measuring techniques to detect any misalignment in the ADAS sensors.
Dynamic Calibration
In dynamic calibration, the vehicle runs on a straight road after initiating the factory scan tool. It is generally used to fix the camera sensors. The vehicle runs at a specific speed for a certain time while connected to a scan tool.
When Should You Visit Us For ADAS Calibration Stanley?
The ADAS system in your car's windscreen, grilles, or bumpers, often comes with RADAR, computer vision, LIDAR, and ultrasonic sensors. Once these sensors detect any danger, the ECU notifies you through warning lights or signals. However, a faulty ADAS system will stop generating warning signals, leading to potential damage and safety hazards.
Here are some of the signs that you should address immediately:
Any physical damage to the sensors and cameras
Receiving an incorrect steering warning
Delay in the system activation
Minor collisions, etc.
Apart from these signs, you can also opt for ADAS solutions Stanley after a wheel alignment, steering and suspension services, bodywork repairs, etc.
Want to book an ADAS check? You can find us at The Workshops, Kip Hill, Stanley DH90LL. We are available from Monday to Saturday.
You can also contact us on 01207 231123 or dandrtyres231123@gmail.com for further information.
Your search for "ADAS Calibration near me" ends here!