Search Tyres by Vehicle Registration
Are you looking for 4x4 Tyres for your vehicle?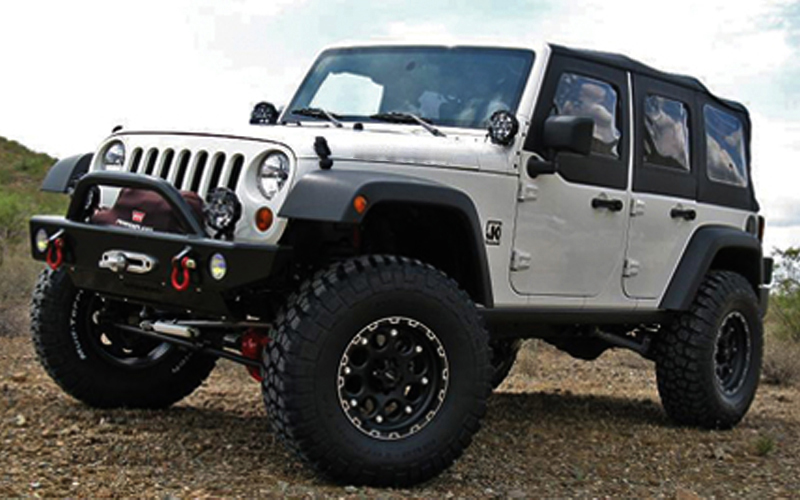 In today's automobile market, where SUV (Sports Utility Vehicle) have become more of a lifestyle statement than a purpose-built vehicle, the demand for 4X4 tyres is also skyrocketing. SUV owners are now opting for these tyres, to extract their vehicle's off-road capabilities.
At D & R Tyres, you will get a stock of 4x4 tyres Stanley according to your diverse requirements.
However, a recurring misconception about 4X4 tyres is that they are off-road only tyres, and do not perform well on tarmac. Whereas the truth is competently opposite. 4X4 tyres have both road-biased and all-terrain variants as well.
As you probably know these tyres have a unique design that enables them to provide grip on mud, snow, gravel, etc. If you take a closer look at them, you will find that these tyres have a deeper tread depth. Also, the gaps between two treads are bigger, which help these 4x4 tyres to retain friction on loose surfaces.
For instance, on a muddy surface, a road-biased tyre will struggle as it has a shallower tread depth. It will be clogged with mud easily, and loose friction. Hence, you will struggle to get your vehicle out of it. Contrarily, the much deeper tread depth of these tyres is harder to clog-up.
Even if they are full of mud and dirt, these tyres have enough rubber in contact with the surface to provide adequate traction. If you are an off-road enthusiast, then buy 4x4 tyres Stanley and fit them to your vehicle.
Now, if you look at road-based and all-terrain 4x4 tyres, they solve different purposes.
Road-based 4x4 tyres
Similar to any other road-biased tyre, these tyres also offer excellent performance on the tarmac. However, they have more tread depth compared to other road tyres. The reason being, 4x4 SUVs are for heavier vehicles and require better grip and braking ability from the tyres. Thus, you should use 4x4 car tyres for the better driving experience.
All-terrain 4X4 tyres
These 4X4 car tyres, are a more balanced product. It can do the job on the tarmac and offer adequate support on uneven roads. They are not specialised for either surface, but you can use them comfortably on both of the surfaces, without much wear and tear, and extreme fuel consumption.
2 Things to check before you purchase a 4X4 tyre
Usage
Usage plays a massive factor in tyre purchase, especially if it is a 4X4 tyre. If your off-road adventures are frequent, then a dedicated 4X4 tyre is ideal for you. On the other hand, if you are not a dedicated mud, sand, or gravel fanatic, then opt for road-focused 4X4 tyres. They will offer you a pleasant driving experience, fuel economy, and longevity.
Size
The size of tyres differs from one SUV to another. So, check the owner's manual to know the ideal size of tyre for your car.
If you are online looking for a reliable place to purchase 4X4 tyres Stanley, then visit D & R Tyres to choose from an extensive collection. You can certainly also buy your new SUV tyres online via our website.