Are you looking for Batteries Service for your vehicle?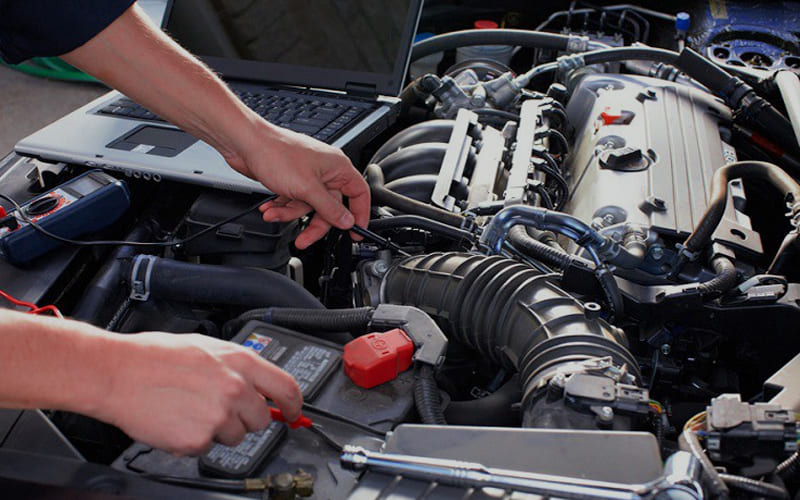 Are you facing issues with your car battery?
A properly functioning battery is essential. However, battery issues are not uncommon. So, if you are experiencing any problem with your car battery, you may want to get it checked by experts.
At D &R Tyres, we have fully trained technicians who conduct thorough inspections to identify the battery issues accurately. Additionally, we offer OE-grade car batteries replacement Stanley at competitive prices! Call us on 01207 231123 to know more.
When should you opt for car batteries replacement Stanley from D &R Tyres?
Listed below are some of the common signs of a failing battery:
Dim headlights
A damaged battery will not be able to provide enough power to the electrical components of a car, including the headlights. So, if you notice your car's headlights seem dimmer or weaker than usual, make sure to opt for a check of your car battery Stanley from us to avoid any safety issues.
Clicking sound when you turn the key
Your car's battery supplies current to the starter solenoid when you turn the key. A failing battery will be unable to perform this function, thereby resulting in a clicking noise.
Slow crank
If you notice that your car engine cranks more sluggishly or slowly when you turn the key, it may be an indication of a damaged battery. Stay alert for this symptom and turn to D &R Tyres to get your vehicle's batteries checked as soon as possible.
If you detect any of these symptoms, it is best to visit us and opt for car battery servicing.
Common causes of battery damage
Old batteries
Frequent short trips
Corrosion in the battery's terminals
Cold weather conditions, etc.
How can we help?
D &R Tyres is an efficient and reliable garage for affordable car batteries replacement Stanley. Our experts thoroughly check the following battery components:
Charging system
Terminals
Wirings
So, you can now stop your "battery repairing services near me" searches.
Visit us at The Workshops Kip Hill, Stanley DH9 0LL.
For any queries, feel free to contact us at 01207 231123.