Are you looking for Puncture Repair for your vehicle?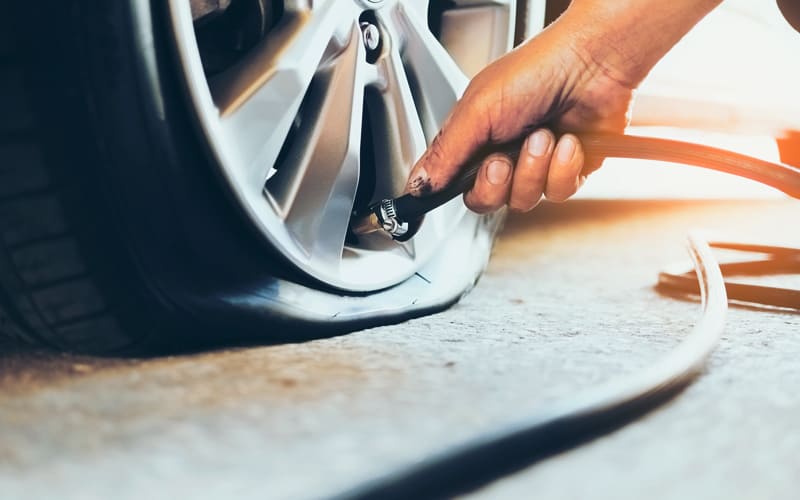 Tyre punctures are one of the common reasons for major safety-related car incidents in the UK. While the market is flooded with DIY puncture repair kits, experts suggest getting puncture repairs done from a professional facility.
If you are looking for reliable Puncture Repair Stanley, visit us at D &R Tyres. We are a trusted facility offering value-for-money services done by certified technicians using advanced tools to provide efficient tyre puncture repair services.
At D & R Tyres, our professionals abide by the legal guidelines mentioned in the BS AU 159 while conducting puncture repairs to ensure optimum driving safety and reliable on-road performance.
Feel free to give us a call on 01207 231123 to know more about our services of car puncture repair Stanley.
Why choose our services?
Our technicians at D& R Tyres try to salvage the tyre as much as possible, but we do not perform repairs on tyres with extreme damage as we do not take our customer's driving safety lightly. Therefore, our team first conducts a few checks to ensure your car tyres fulfil certain necessary conditions to qualify for a repairable puncture repair.
Our checklist includes:
Tyre tread depth to be a minimum of 1.6 mm.
There should not be any exposed cords.
There should be no major damages to the tyre sidewalls.
The damaged portion of the tyre must not be more than 6 mm.
Previous tyre repairs should follow the BS AU 159 standards and regulations.
If the punctured tyres meet these requirements, we will proceed with the puncture repair process.
How do we conduct puncture repairs?
There are three widely practised puncture repair methods that we employ at our facility:
Our technicians use the following steps to perform a puncture repair as per BS AU 159 guidelines:
We will first unmount the punctured tyre and carry out some checks, following which we will mark the impacted area.
After that, we will make a puncture channel from inside and outside the tyre using a 6 mm carbide mill cutter.
Following this, we will clean the damaged portion with a pre-buff cleaner, put the patch in its position and draw its outline on the inner line. Then, to flatten raised curbs, we will buff the inner line with a dome buffing rasp.
After that, we will use a special vulcanising accelerator solution on the puncture channel and the buffed region.
Next, we will insert a plug and patch combination in the puncture channel to seal the affected area. Then, with a corrugated stitcher, we will roll the reverse of the repair patch.
After this, we will seal the buffed portion and plug and patch the region with a sealant.
Finally, we will mount the tyre back and cut the stem of the repair patch.
After following this process, we will fix your tyre, and your tyre will be as good as new!
Contact us
If you are still searching for 'puncture repair near me, we suggest considering our professional garage for Puncture Repair Stanley.
We are located at The Workshops Kip Hill, Stanley DH9 0LL.
For inquiries, feel free to drop a mail at info@dandrtyres.co.uk.